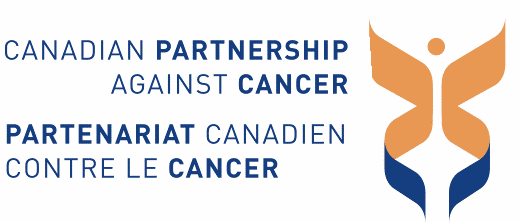 View full posting details on the CPAC website here
Reports to:       Director, Performance
Location:          Downtown Toronto (work from home until the expected return to the office in 2022)
Employment category:  Consultant
Closing Date:   September 17, 2021
The Partnership is seeking an exceptional individual to fill the position of an Expert Advisor for the OncoSim Technical Working Group. This leadership position will be a part-time appointment of approximately one-half day per week (.1 FTE), allowing the individual to maintain employment.
The Partnership's OncoSim microsimulation model is a sophisticated, world-class decision support tool that has informed many cancer control policies across Canada. Using Canadian data and the best available evidence, the tool projects the future costs and benefits of various cancer control interventions and can help cancer agencies and programs by providing relevant information to support policy, practice, and resource allocation decisions at the jurisdictional level. OncoSim is also a key enabler of the Canadian Strategy for Cancer Control, as it has been foundational to the lung cancer screening business cases and used for target setting and guiding priority areas of focus for the elimination of cervical cancer.
Currently OncoSim has four in-depth modules (breast, colorectal, lung, and cervical) which allow detailed analysis to evaluate cancer control strategies. The model also provides high-level projections for 28 other cancer sites which comprise the all-cancers module. This module captures the impact of risk factors on the incidence of cancer using population attributable risk estimates for 27 risk factors. At a high level, users can estimate the health and economic burden of 32 cancers over time, and the future burden of cancer (incidence, deaths, and costs) attributable to different risk factors. It also allows users to assess the impact of cancer prevention interventions on incidence, deaths, and costs of several cancers.
The members of the technical working group will report to the Director, Performance and work closely with the Lead, Health Economics and Manager, Health Policy, Measurement and Evaluation.
General Responsibilities for the Expert Advisor
Expert advisors are recognized authorities in their respective areas who offer vision and oversight, working with staff and partners to leverage expertise, synthesize efforts and identify synergies within the Partnership's broad portfolios. As a collective, this group provides advice and counsel across the organization, supporting implementation of strategic initiatives and driving the work forward.  Expert Advisors work with the Partnership by providing their core areas of expertise and advice on certain projects the Partnership is engaged in.
The expert advisor will contribute towards leadership responsibilities to the disease site modeling for the cervical, lung, breast and colorectal models. Additionally, they will be expected to oversee and guide the maintenance of these models as well. They will be responsible for providing content expert advice to the Director, Performance and work closely with the Lead, Health Economics and Manager, Health Policy, Measurement and Evaluation. This commitment is based on an expectation of continued progress towards the initiative's overall project objectives, deliverables, and timelines. As an Expert Advisor, the successful individual will be expected to stay informed of new developments and be connected to national and international leaders to contribute broad new thinking to the Partnership's work and strategic direction, plus be an external ambassador for the organization.
As a member of the technical working group, the Expert Advisor will be responsible for:
Participating in the monthly OncoSim technical working group teleconferences (usually lasting 90 minutes)
Participating in strategic planning discussions with the other working group members and directing the follow-up activities required from the meetings
Work with the Partnership's OncoSim team and model development team at Statistics Canada and provide guidance on approaches to the models to ensure the alignment with overall objectives of the initiative
Work with the OncoSim team to assist with OncoSim analysis. This could include attending relevant meetings, reviewing, and providing feedback on OncoSim analysis plans, reviewing inputs as well as results
Provide input to the cervical, breast and colorectal models, including policy relevance, clinical content, case costing and economic impacts
Provide expert opinion to the Partnership on related initiatives, and when requested, to speak on the Partnership's behalf on relevant areas
Expenses and Travel Requirements: Travel may be required as per project requirements. The Partnership shall reimburse the Contractor for pre-approved travel and expenses according to the Partnership's Travel Policy.
Qualifications
The ideal candidate should have a Masters or PhD in epidemiology, biostatistics, public health or equivalent advance degree in science, medicine, or related field. Preference will be given to candidates with an academic appointment and those who have demonstrated extensive knowledge and/or experience working with cancer related data at a public health level as well as shown commitment to learning and education. They will have demonstrated leadership capabilities and achievements; excellent interpersonal skills and ability to facilitate dialogue and problem-solving amongst multidisciplinary groups; proven ability to chair decision making committees; excellent oral communication and presentation skills; and highly supportive of the Partnership's Cancer Control strategy.
Apply Now
A completed letter of interest along with a resume should be forwarded by email to talentmanagement@partnershipagainstcancer.ca by September 17, 2021.
https://cc-arcc.ca/wp-content/uploads/2018/07/CPAC_logo_PMS_coated-41.gif
222
520
Rebecca Mercer
https://cc-arcc.ca/wp-content/uploads/2014/11/ARCC_Logo_Horizonta2l.png
Rebecca Mercer
2021-08-30 13:27:57
2021-08-30 13:31:30
Recruiting: Expert Advisor, OncoSim Technical Working Group