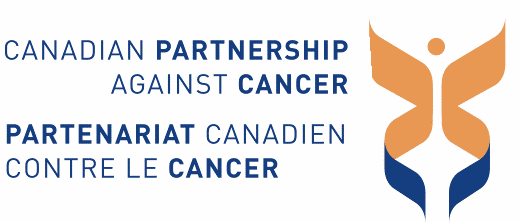 Hack4Cancer Hackathon:
Unleashing the power of linked cancer data on health equity
Shaw Centre
Ottawa, Ontario
November 2, 2019
On November 2, 2019, join the Canadian Partnership Against Cancer at The Hack4Cancer Hackathon, to be held one day ahead of the Canadian Cancer Research Conference in Ottawa, Ontario. 
The Hack4Cancer Hackathon is an all-day data analysis contest where teams will use linked cancer data to come up with innovative research ideas to improve health equity in the cancer system.
Participants will compete in a time-limited and team-based analysis using a synthetic dataset prepared by Statistics Canada.
The synthetic dataset is based on the real datasets that link the Canadian Cancer Registry (CCR) with other administrative datasets containing socioeconomic, treatment and death information. The linked datasets will be available in Statistics Canada's Research Data Centres in early 2020.
This groundbreaking data linkage allows researchers to analyze disparities in cancer control using data at the individual level, which has never before been possible.
The top three winning teams will receive awards and have a chance to present their ideas to the cancer research community at the conference.
Space is limited. Learn more and register today for The Hack4Cancer Hackathon.
https://cc-arcc.ca/wp-content/uploads/2018/07/CPAC_logo_PMS_coated-41.gif
222
520
Rebecca Mercer
https://cc-arcc.ca/wp-content/uploads/2014/11/ARCC_Logo_Horizonta2l.png
Rebecca Mercer
2019-08-21 14:48:07
2019-08-21 14:53:09
Registration now open for the Hack4Cancer Hackathon